What is Plan B ?
PLAN B is a centralized underwriting centre specializing in ALT-A, B and Private deals. It is where to send your unconventional harder mortgage requests in order to yield the maximum in efficiencies, lender exposure and approval success!
Last year Canada's largest mortgage brokerage had more than 3 billion dollars in turned down or cancelled deals through a traditional mortgage agent network.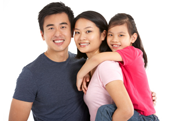 Many of these deals were turned down because they didn't fit traditional 'A' lenders. Many were cancelled because the submitting agent wasn't experienced or effective at finding the best match of consumer solution to applicable lender.
Plan B works with the mortgage agent and consumer in order to best source out the lender, explain the solution to the consumer and derive a plan to return to 'A' sector – resulting in success and efficiency for the mortgage agent and consumer.
I live in Prince George and am limited to the lenders and LTV's that are available to my clients. At first I submitted a few declines to Plan B and they were able to get them approved at LTV's that my regular B lenders were unable to approve. Since those initial approvals, I submit the majority of my B business directly to Plan B as I find the turn around, communication and paperwork to be excellent! It's like having a team right in my office underwriting my B files. Working with Plan B has allowed me to continue servicing my B clients without numerous phone calls and emails normally involved in placing the business, which can be very time consuming. I would highly recommend Plan B as they are very broker, efficient and a welcome addition to my team.

- Martin D. Krell

For me it was about working together. Plan B worked as my partner and were always represented as such. I was allowed as much involvement as I wanted. No stone was left unturned to get a mortgage for my clients'. The service was outstanding, members of the team were always available by phone, email or by appointment, even on Saturday. Deals were put together that I would have lost, if not for Plan B resulting in more deals funded, more commissions and more satisfied clients

- Allan Ross

I just want to let you know how easy and pain-free I have found the process of using Plan B Mortgage Services. As a busy Mortgage Professional I don't always have the time or resources to work with my "B" clients. Handing them off to Greg and his team allow me the comfort of knowing that my clients will get the best deal possible with the service they deserve… and I get a nice cheque in the end as well. It's a win-win-win for everyone!

- Tammy Poirier

I recently had the pleasure of working with Greg at Plan B mortgages. They honestly produced a miracle. I'm a broker who has considerable expertise with the realm of private lending but after working on a client's file for a few weeks and going through countless private lenders, I was unable to find financing for my client. Greg had access to a private lender that I didn't have and at a fair rate and fee. The client was ecstatic and I came out looking like a Super Star. I love Plan B and will defiantly use them again.

- Sky Phillips

Thanks to Plan B my clients think I'm a miracle worker!

I had exhausted all avenues on finding my clients refinance money. If it weren't for Greg, Allan and the team my clients would be losing their home and I'd not have earned over $3,000 in commission. My clients were amazed (as was I, frankly). All of the work, including disclosure documents was done by Plan B. It was so easy I almost had to laugh. I could have taken full credit for this deal if I wanted. This service is the best thing since screw caps on wine bottles.

They've got my full support.

- Julie Gillespie
Featured by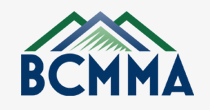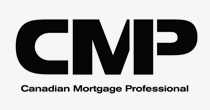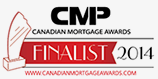 Licenses and Credentials
FICOM
British Columbia
RECA
Alberta
FSCO
Ontario
CMP Finalist 2013/2014 Alternate Brokerage of the Year
Industry Experienced since 1995
Why Should I Send a Deal to Plan B?
Access to the ever growing list of 250+ Alt A, B and private lenders to ensure any application and situation has the maximum exposure to lenders in efforts of high approval success
Maximize time and efficiency when faced with challenging applications/situations that may fall outside the brokers or consumers niche, area of expertise, available time or knowledge of where to find the best fit solution
Take advantage of Plan B's lender relationships built through years of business dealings and high volumes and loyalty which yields maximum approval opportunity
Generate more of the best mortgage solutions for all application types and situations