About Plan B ?
The seasoned team at Plan B Mortgage Services was created and built by tenured experts with 17 years of direct experience and success in this mortgage sector.
It is this skill and experience that supports increased mortgage approval success for brokers/consumers in their mortgage goals and needs. Plan B employs tenured and skilled B mortgage agents who have access to a massive grid of national B lenders.
We have the skill to package and present applications to these lenders to obtain the optimal approval success and the skill to sell these approval terms to the consumer for optimal acceptance success.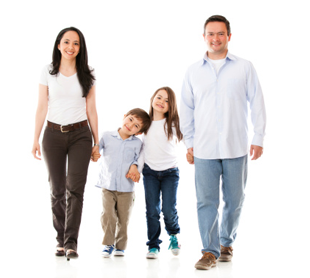 Plan B consists of experienced Alt A lenders, brokers and advisors. We have the contacts, experience, skill and general know how to find a YES for every mortgage agent's client in this valuable mortgage sector to ensure the highest business success and client satisfaction. Since inception Plan B is proud to boast a 70% approval ratio. If Plan B cannot find an approval to your clients' situation you can be satisfied you have exhausted all options for your client giving them the best service possible. A deal is not dead until PLAN B says it's dead!
I live in Prince George and am limited to the lenders and LTV's that are available to my clients. At first I submitted a few declines to Plan B and they were able to get them approved at LTV's that my regular B lenders were unable to approve. Since those initial approvals, I submit the majority of my B business directly to Plan B as I find the turn around, communication and paperwork to be excellent! It's like having a team right in my office underwriting my B files. Working with Plan B has allowed me to continue servicing my B clients without numerous phone calls and emails normally involved in placing the business, which can be very time consuming. I would highly recommend Plan B as they are very broker, efficient and a welcome addition to my team.

- Martin D. Krell

For me it was about working together. Plan B worked as my partner and were always represented as such. I was allowed as much involvement as I wanted. No stone was left unturned to get a mortgage for my clients'. The service was outstanding, members of the team were always available by phone, email or by appointment, even on Saturday. Deals were put together that I would have lost, if not for Plan B resulting in more deals funded, more commissions and more satisfied clients

- Allan Ross

I just want to let you know how easy and pain-free I have found the process of using Plan B Mortgage Services. As a busy Mortgage Professional I don't always have the time or resources to work with my "B" clients. Handing them off to Greg and his team allow me the comfort of knowing that my clients will get the best deal possible with the service they deserve… and I get a nice cheque in the end as well. It's a win-win-win for everyone!

- Tammy Poirier

I recently had the pleasure of working with Greg at Plan B mortgages. They honestly produced a miracle. I'm a broker who has considerable expertise with the realm of private lending but after working on a client's file for a few weeks and going through countless private lenders, I was unable to find financing for my client. Greg had access to a private lender that I didn't have and at a fair rate and fee. The client was ecstatic and I came out looking like a Super Star. I love Plan B and will defiantly use them again.

- Sky Phillips

Thanks to Plan B my clients think I'm a miracle worker!

I had exhausted all avenues on finding my clients refinance money. If it weren't for Greg, Allan and the team my clients would be losing their home and I'd not have earned over $3,000 in commission. My clients were amazed (as was I, frankly). All of the work, including disclosure documents was done by Plan B. It was so easy I almost had to laugh. I could have taken full credit for this deal if I wanted. This service is the best thing since screw caps on wine bottles.

They've got my full support.

- Julie Gillespie
Our Team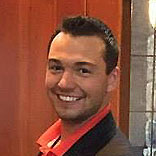 COLE HENNIG
Cole Hennig is a 3 year member of the DLC Plan B mortgage team. Cole comes from a family which is headed up by one of Canada's most pivotal and influential mortgage broker leaders. What makes Cole such a valuable asset is his constant dedication to customer service, both for our mortgage agents and the consumer. His workload ability allows for maximum amounts of application exposure. His background was built with consumer direct and broker direct dealings via Dominion Lending Centres director of the DLC branded Visa and Plan B Mortgage Services. As an integral part of the DLC family his drive for success and superior customer service has driven him successfully up through the corporate ladder and given the skill of managing high volumes of mortgage requests. There is not a situation or application that Cole has not been exposed to.